I am a little behind again with pictures, we reached lock up last week however these pictures are from the week prior. I am getting lazy with my photos, especially since things are moving in earnest now. I find each time I visit there's something else done, and I have left the camera at home, again!
So, for the reason that things are moving fast, and I am a bit slow with updating, I have a bit to catch up on in this post!
This is after the electricians did the wiring, and the insulation had been installed:
And the front of the house, with the brickwork completed: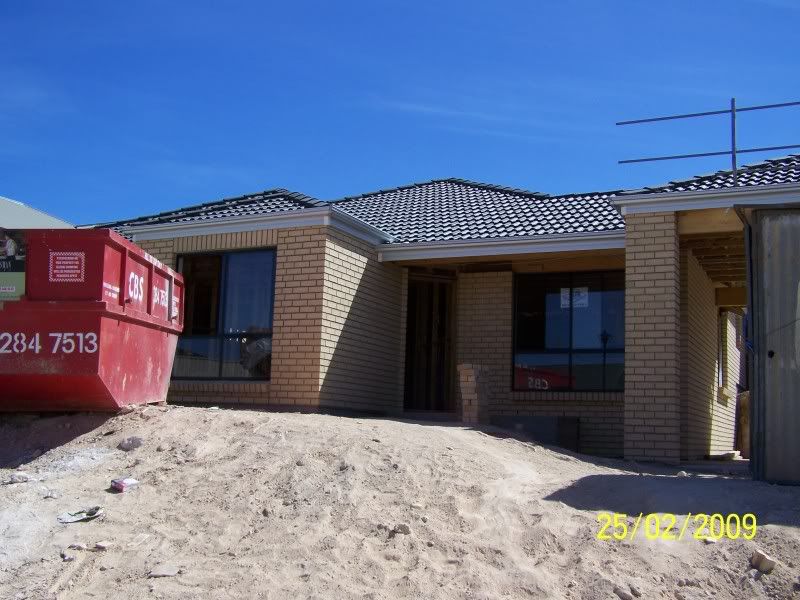 Gyprocking in the lounge room: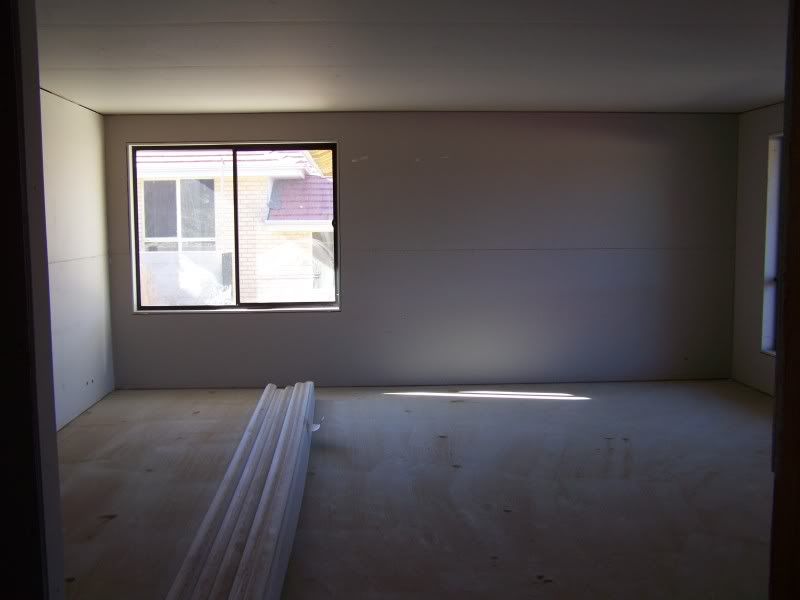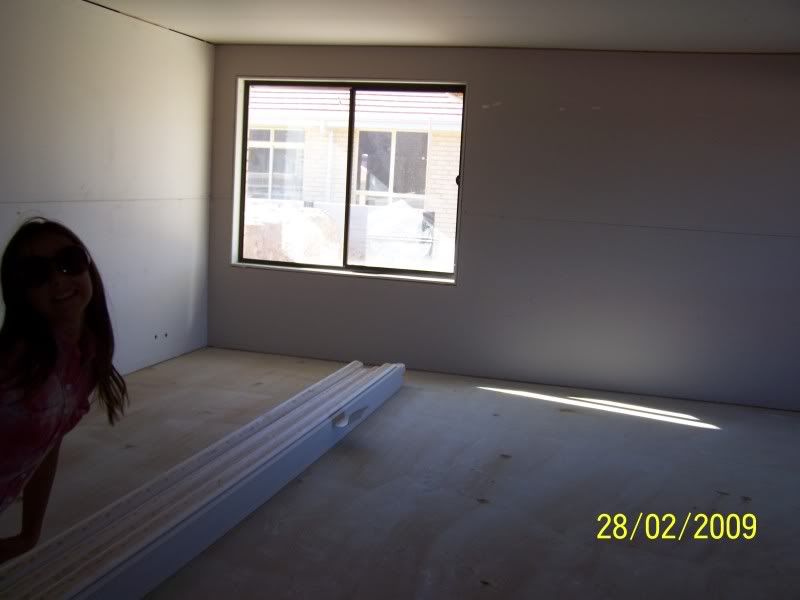 Looking down the hallway into Ryan's room: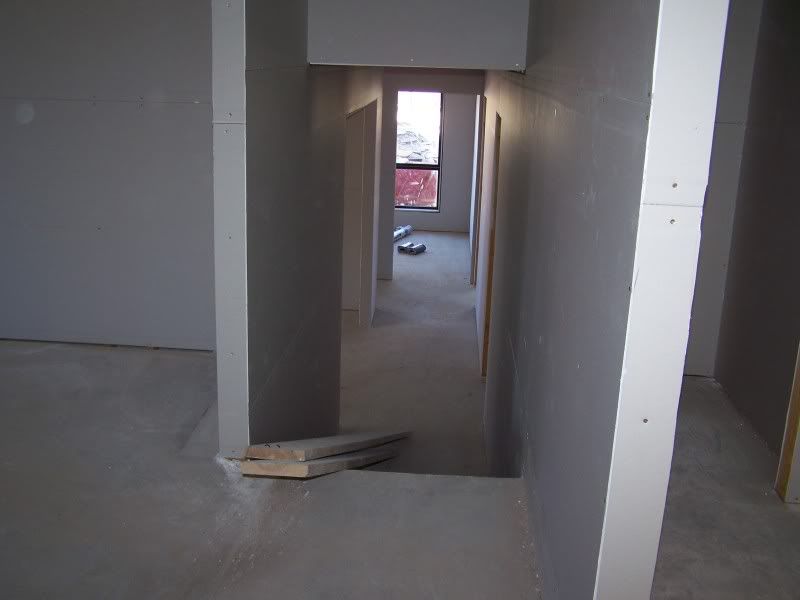 And Andrew in the kitchen area: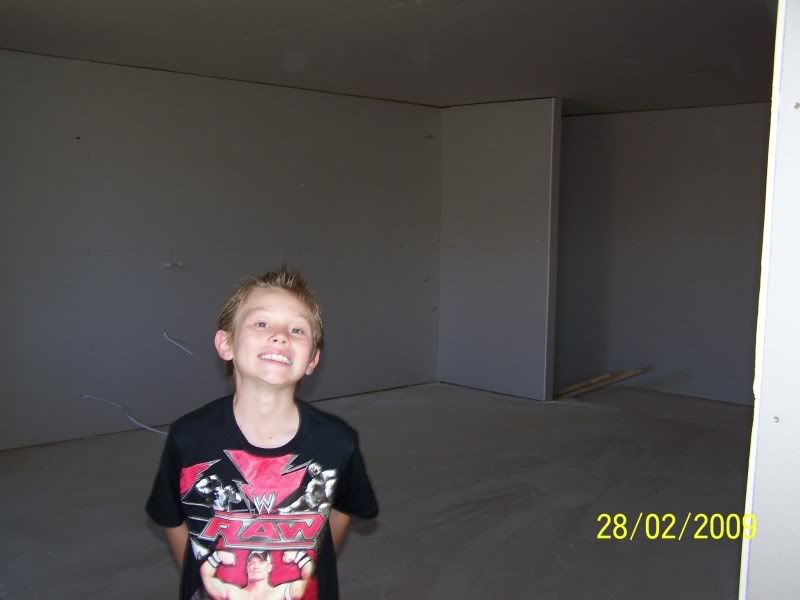 These pictures were from over a week ago, we now have the walls flushed, the cornices and skirtings done, and all doors have been installed. It's been great to be able to see just how big the rooms are, we really have a feel for the size of the house now. We are awaiting a kitchen delivery, which I understood was meant to happen yesterday. Hopefully by next week it will be installed, I am really keen to see how it looks as the kitchen was a huge area of deliberation for us when we were doing our colour selections.
Tamsin :)