After my post this afternoon I was lucky enough to find the house open after the kids finished school! We had electricians wiring up the lights, switches and powerpoints, carpenters putting in the kitchen and bathroom cupboards, and we'd just missed the plumber who had put in the bath! So lots of activity which was exciting to see :)
The linen press (with it's own light...it's huge in there!!), and the bathroom cupboard: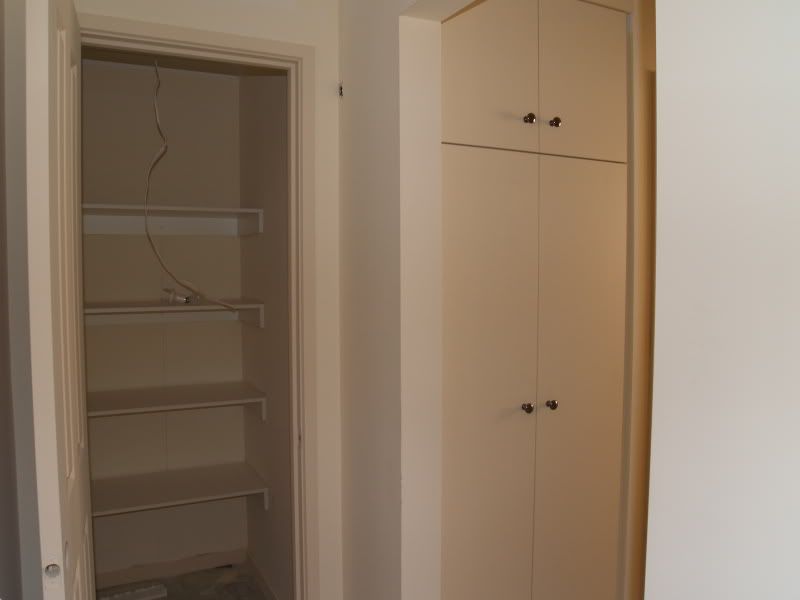 Bathroom vanity and sink: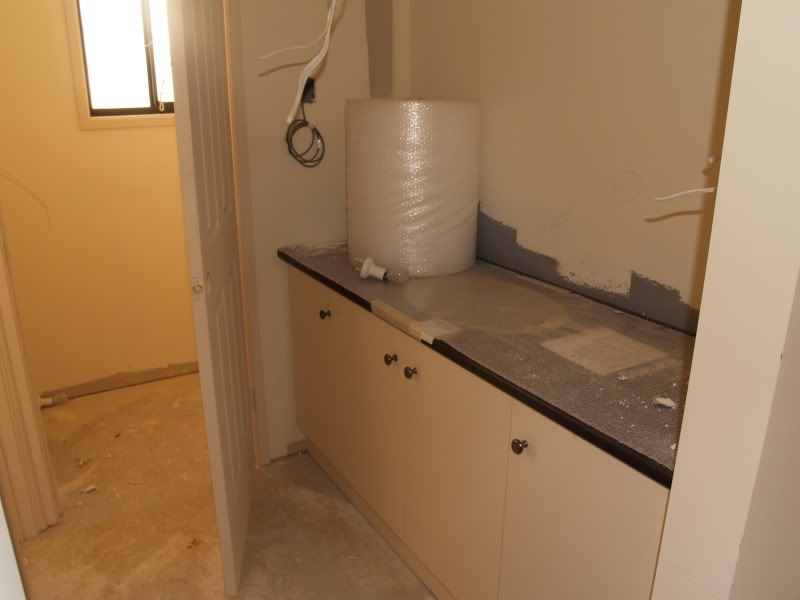 Bath (we have a 3 way bathroom):
Kitchen:
And ensuite vanity: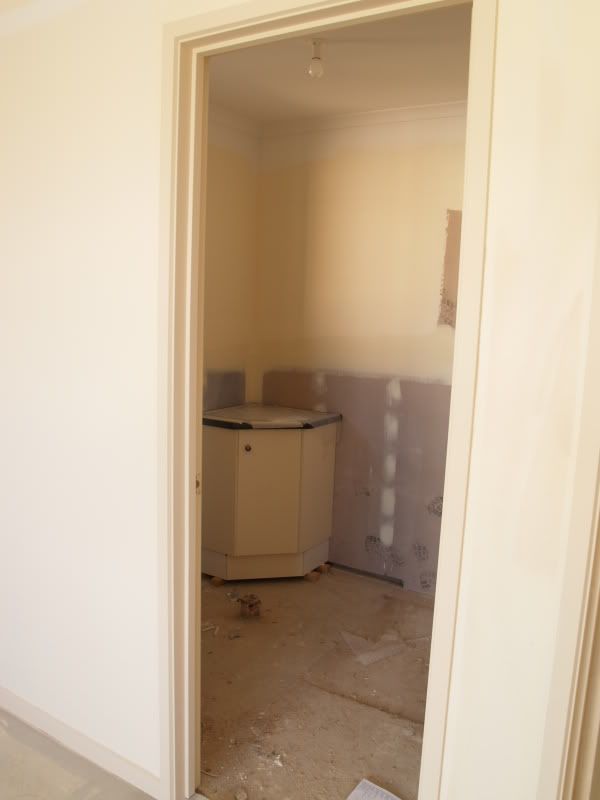 I talked to the electrician for a little while, we thinks we aren't far from the house being finished which was strange to hear...I have had in my mind about 10-12 weeks, he thinks more like 6 weeks or less. We'll see. They finish wiring up tomorrow I suppose, the kitchen only needs to have cupboard doors put on. The tilers are the next to start and then we get our second coat of paint.
Tam :)