We're almost there. The roof is pretty much done now, just waiting for the finishing touches (on the roof capping), and the bricks are 99% there. They should be done by the end of this week.
These pictures were taken on Sunday night.
Ryan's room and main bedroom windows: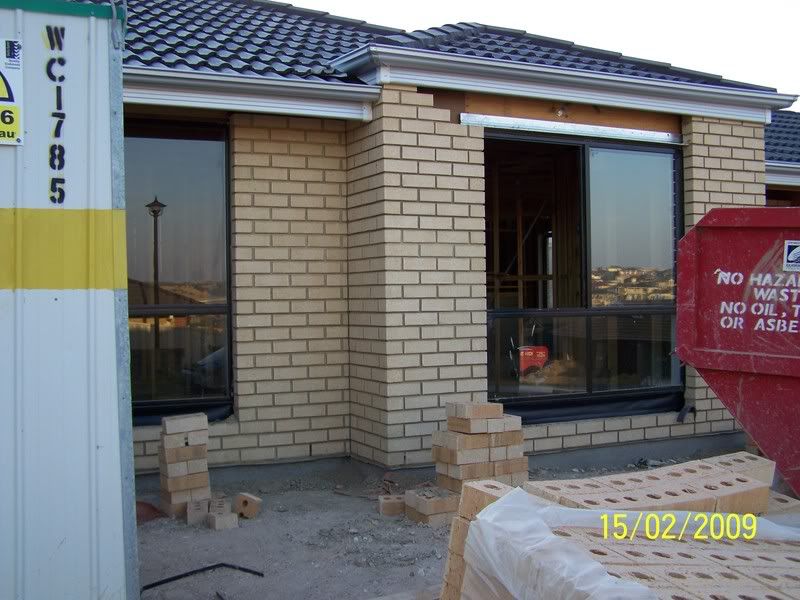 Here's a shot from the carport. We've bricked one side in so we need a door to access the front. This solved the mystery of the extra doorframe the carpenters left! I thought they must've made a mistake he he he! The brickwork is all finished around the door and that side of the carport now.
And a shot from the front, showing the roof. We are excited to see how the house actually looks now!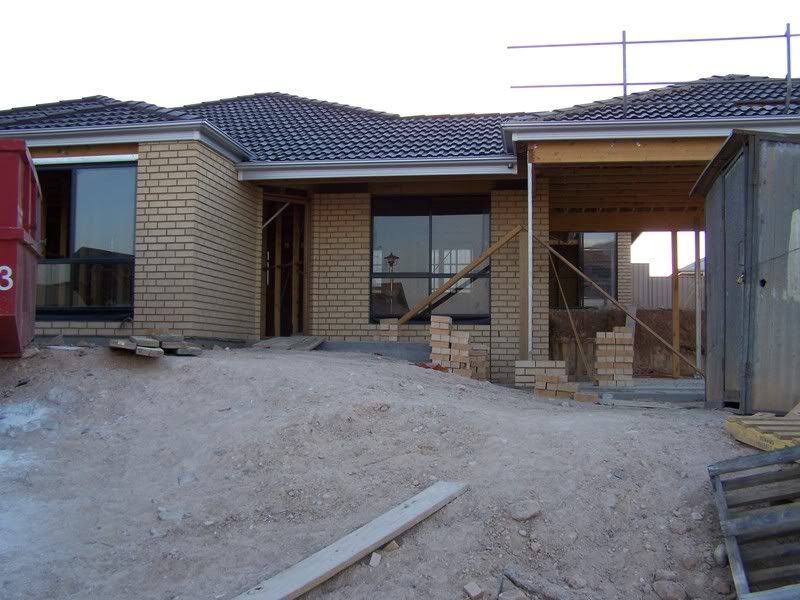 Gyprocking is starting next week! We have the electrical wiring on Monday/Tuesday, wall and roof insulation on Wednesday, and then the site supervisor says that most of the gypocking should be in by the weekend! They will spend about ten days finishing it I think, then the doors go on and we're locked out!
Tam :)