Here are the brickwork pictures which were taken yesterday.
From the front, also showing the roof tiles which were delivered on Friday. There is no room at the front of our property, the tiles are actually on the road! The scaffolding can be seen around the carport roof :)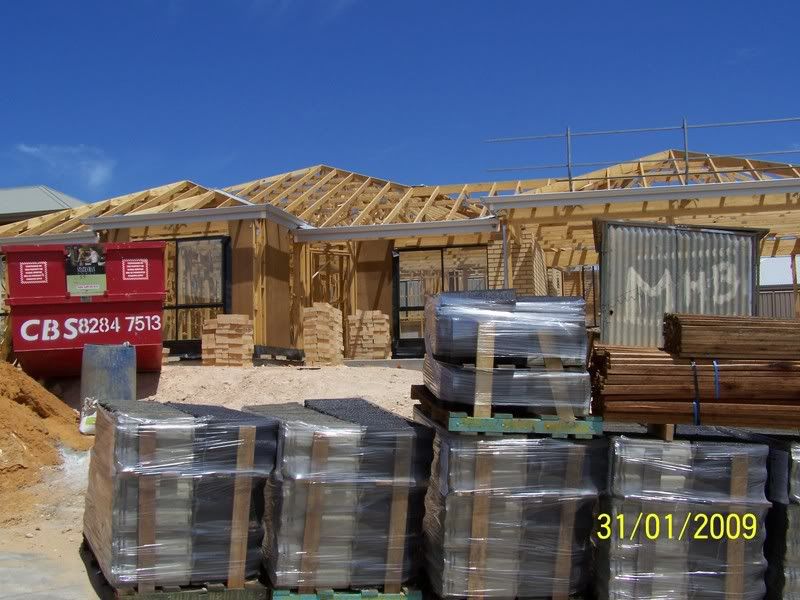 A side shot: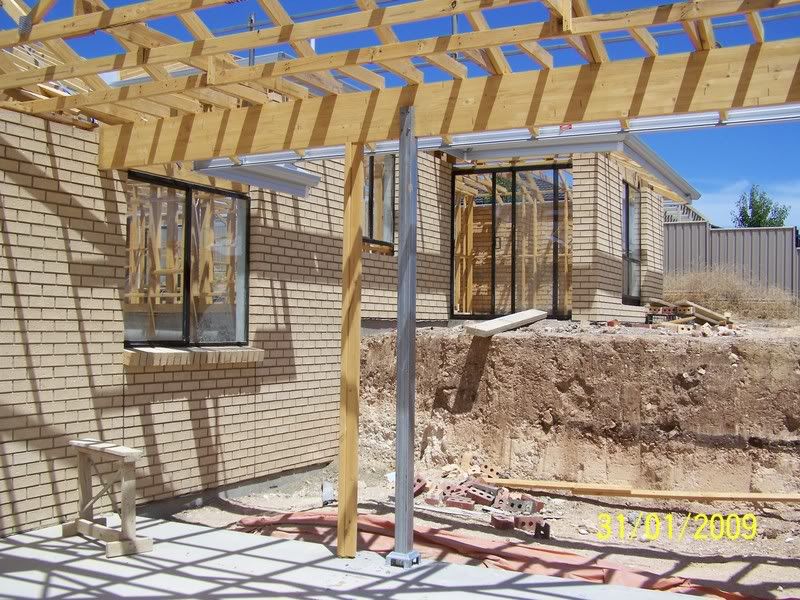 And another:
And from the back: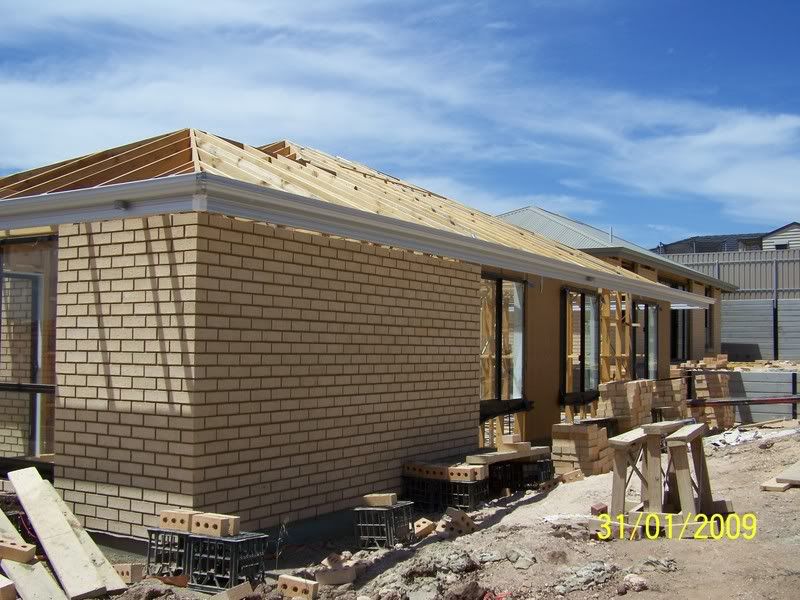 They are currently up to Andrew's bedroom window. As the weather is forecast to be *slightly* cooler (39, but only 34 down here) I am hoping that they can knock off a decent amount tomorrow. Will be checking in the morning, and hoping like mad that the tilers will also be starting.
Tam :)