Yay! I still haven't heard anything from the builders, but at least there is action. We noticed last night there was timber around the edges of the slab, so we thought that it may be soon, but what a surprise I got when I drove up there early this afternoon and most of the upper level had been done! At the rate they are moving we are thinking the whole frame will be done by knock off Friday!
Photos: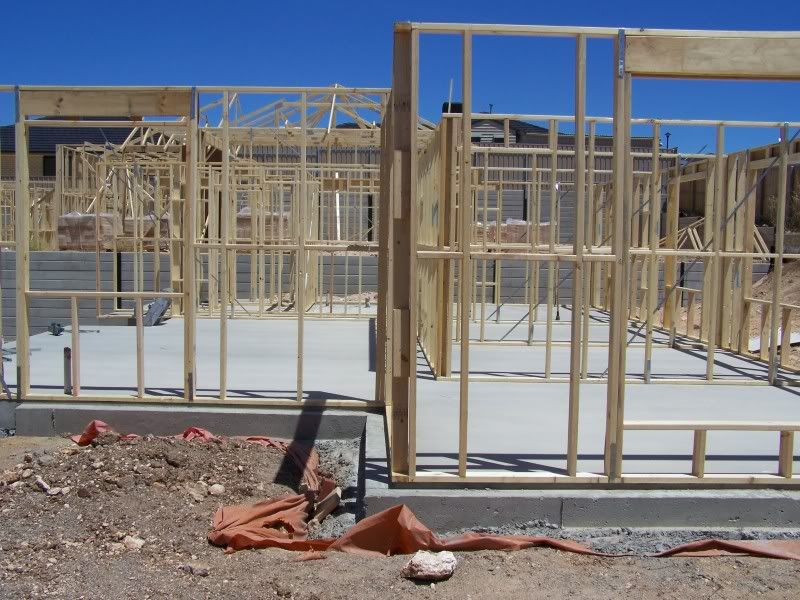 After a disheartening start to the week, I am glad they've started something. I never thought that building a house could be so stressful and after so many disappointments and lengthy unexplained delays by the builder I was just hoping that
something
could go to plan!
The kids, who are mostly over driving up to look at the "stupid block" now can't wait to check out where their bedrooms are going to be. Jade is very concerned over the size of her room, she wants to get up there straight after school tomorrow!!
Alicia has been suffering with chicken pox since Sunday, and Andrew has been in hospital again since Saturday (asthma), so it's a bit of excitement for them too. We're all suffering from cabin fever here!