Our frame was finished this week. We were expecting that things would be a bit slower at this busy time of year, but it has been a blow to see our neighbour's house moving along at a cracking pace. I am trying to ignore all the things he's getting done, like roof (although he went colourbond, so quicker), plumbing, guttering and now bricks :( he works for them so I guess he has the advantage!
They cannot give us an idea of brickwork commencement, not until next year (at least LOL!). Anyway, here's the latest pictures....we took the kids and my mother in law up there last Sunday to have a look, so the extra bits of reinforcement timber which are criss crossed through some of the pictures are now gone as all the steel strips have gone in now.
View from lounge room window: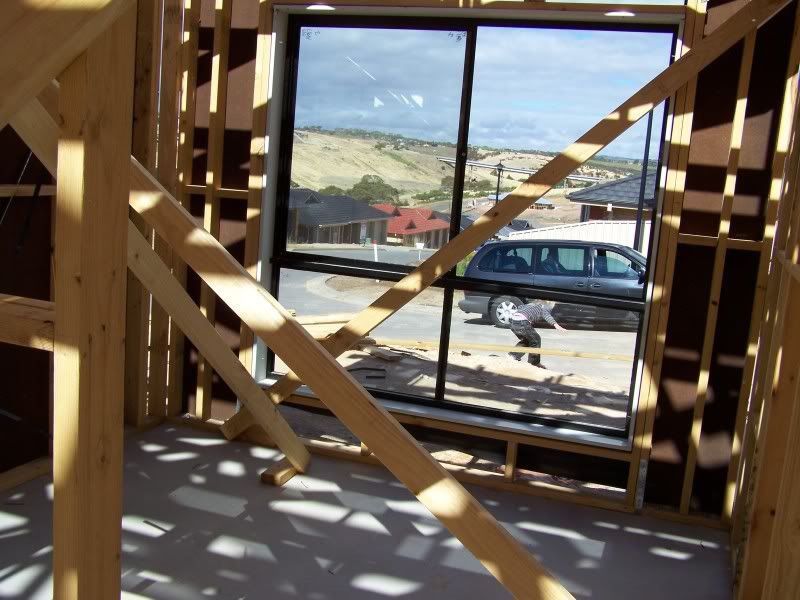 Jade near lounge room doorway, across the "hallway" is Alicia's room: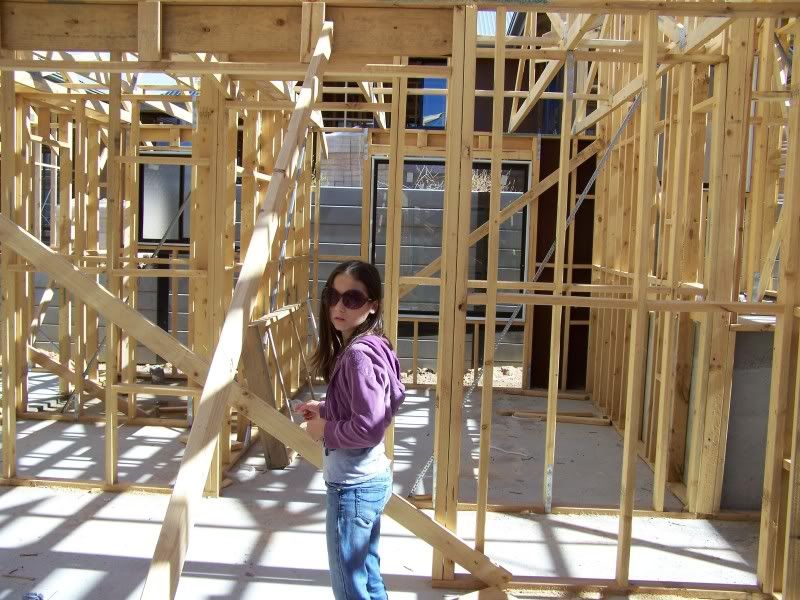 From the backyard, L to R is Andrew's room, then Cheyenne's Room, and then Jade's:
The front...we have main bedroom to the far left, then Ryan's room, then lounge room:
I will get some pics of bathroom, kitchen/dine, rumpus etc now that all the bits of timber are gone.
With the wrong window saga, it turns out that we have the right ones as our upgraded crosses are stuck on. I don't know whether to be relieved or not, I am slightly alarmed I am paying $1250 for stickers! Oh well, if they look good and last then that's all that matters I guess.
I probably won't get a chance to update before Christmas as we're quite busy and I guess nothing will happen with the house at this stage anyway. So Merry Christmas everyone....hope you all have an enjoyable, relaxing day :)
Tamsin :)