I have here the plans for our house.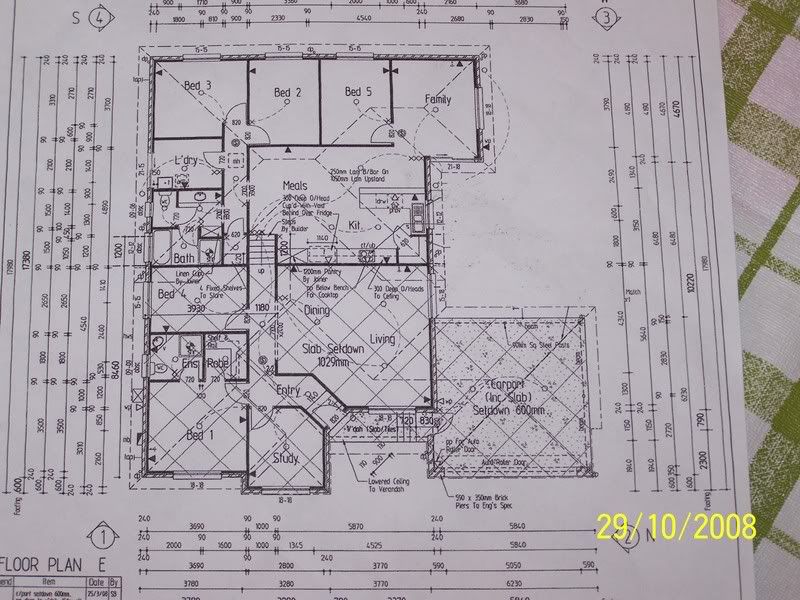 As you can see it has been modified from the
original
to add another bedroom (losing part of the rumpus), and we have also extended the kitchen and added a walk in pantry. We also made the laundry bigger, which Jade loudly objected to as it cut into her room!
Here are the elevations. Please excuse the pen scribble, Ryan wanted to share his talented artwork with everyone!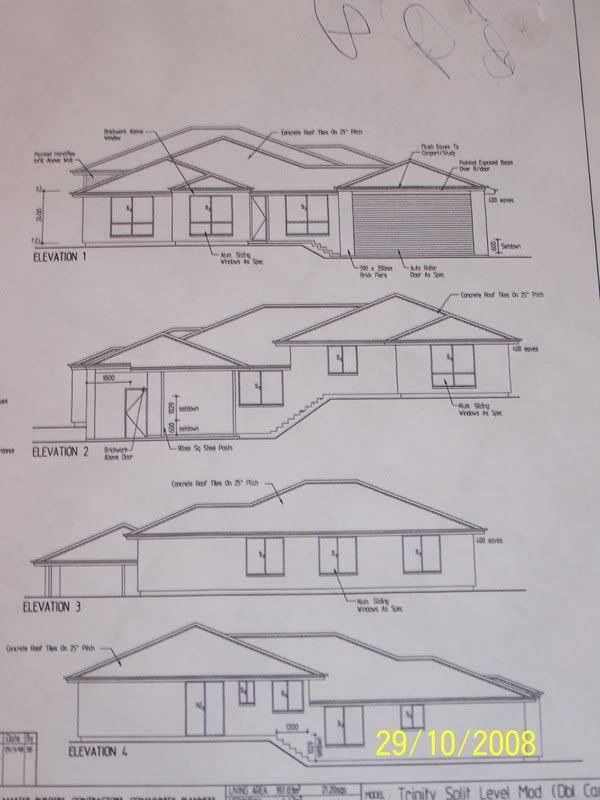 These ones have actually been updated as we have added crosses in the top of all the windows and changed the roller door to a panel lift door. I can't find those particular ones at the moment, but this at least gives an idea. After we made the changes at our colour selection they didn't send them off to get professionally drawn up anyway, they used a felt tip pen to draw some crosses in the windows and liquid paper and the felt tip to add a "panel lift door" ha ha ha!
Tamsin :)