Went up to the block today, and while I was pulling into the estate I noticed a truck with a timber frame parked on the side of the road. As there are only 2 or 3 slabs awaiting frame delivery (one being ours!) I wondered if it was ours. As I drove up to the block I noticed we had pallets of bricks delivered, so I took some photos with my phone to send Nigel! After doing that the truck came up the road with the frame! It
was
ours LOL!
Anyhow, I drove off and let them unload in peace...came back later with the kids and took some photos: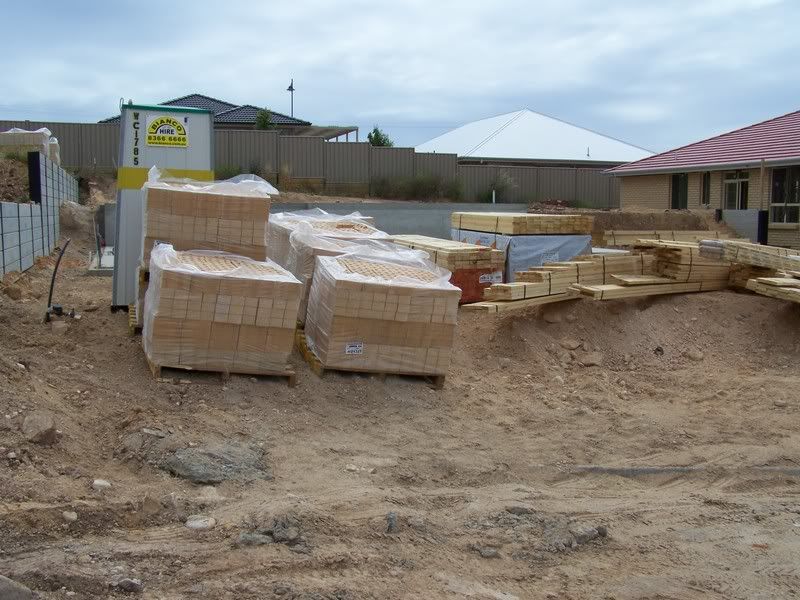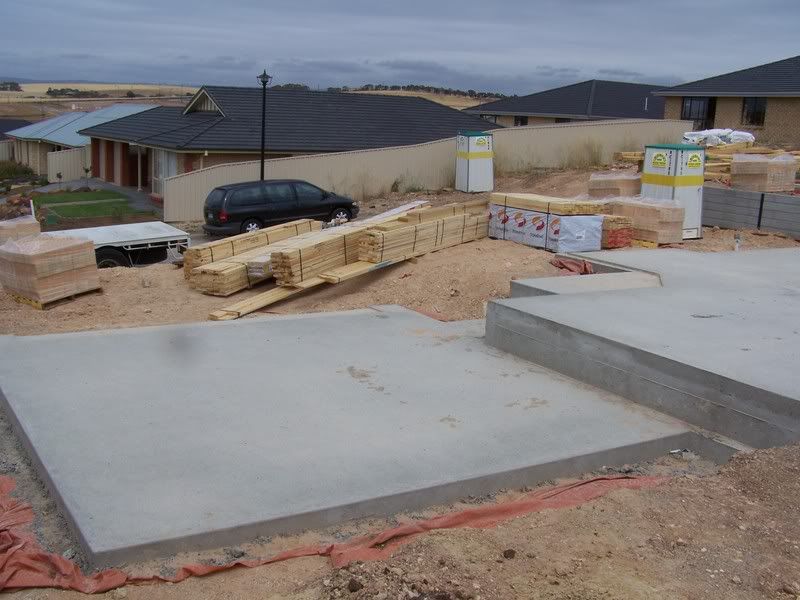 We also have a dunny now. That was another bit of excitement between then and now, although seeing as there are now about eight houses under construction in our street alone, three within a 30 metre radius, the sidewalk is littered with portable loos! It makes me think of Kenny whenever I drive up there!
So, we also noticed that our next door neighbour has similar taste in brick. I hope his facade is going to be different, I am worried about having an identical house!
We also had a meeting with the contracts manager last week after all the confusion regarding the slab problems. We at least now have some kind of explanation, with a few questions he needs to check up on and get back to us about. We now have a issues database, the issues were getting out of hand! To their credit, he also acknowledged the bad customer service, labelling it as "unacceptable".
I can also deal with him directly now too, which is great news as I can bypass the "diffuse, deflect and deny" armour of plebs which seemed almost impossible to infiltrate!
We are expecting that the frame will start very shortly...next Wednesday marks 28 days from slab completion. We would hope to see some action by late next week.