It looks as though we finally have some action on our block! I thought it might be a good time to start a blog, with the promise that things will progress at a steady pace from here. I intend on updating this blog as often as we have some new news to share, to keep all our friends and family updated on our house news :)
This has been an ongoing project for us since April 2007, when we originally put our block on hold. It was held up for a looong time with the developers while the engineers figured out what they were going to do with it, and three neighbouring allotments. We finally paid our deposit and signed our contract in July 2007, and it has been one long, tedious ride from there.
So anyway, the story so far:
We have a block in the Coast Estate in Seaford Rise, south of Adelaide. We love the idea of being by the coast, we love the view, originally it was a little too far south for us but the area has really grown on us now too. The block is only 600m2, so we are a little anxious to see how we'll adapt to a smaller block. At least there is a good amount of open space within the estate, a playground at the end of the road, a lovely wetland project and a huge reserve and bike track following Pedlers Creek which we actually overlook from the front of our house.
The house we are building is the
Trinity Split
by Statesman Homes. It's been modified to add another bedroom, a bigger laundry and a bigger kitchen.
Here is Jade and Ryan, back in August 2007, on the piece of land as we bought it. It stayed this way for some time, until June this year infact!
From the front. Sorry it's a bit dark.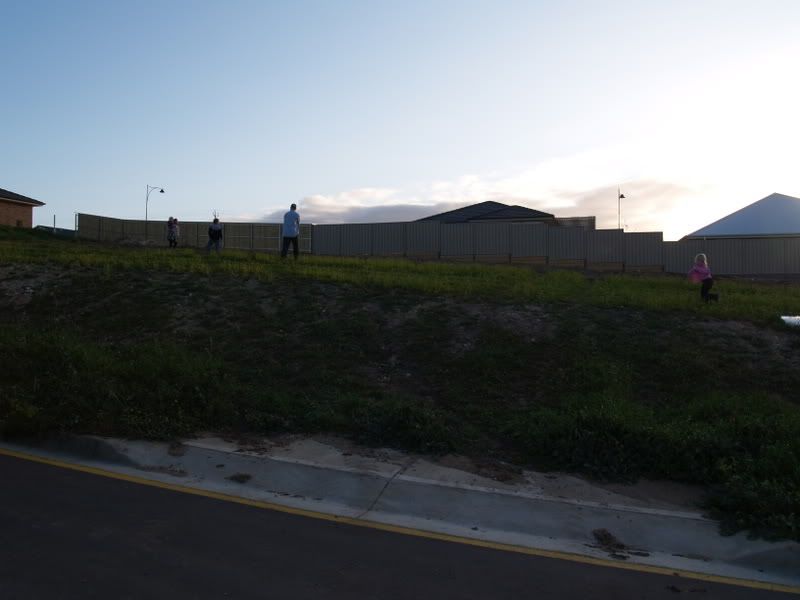 In early June, excavation began!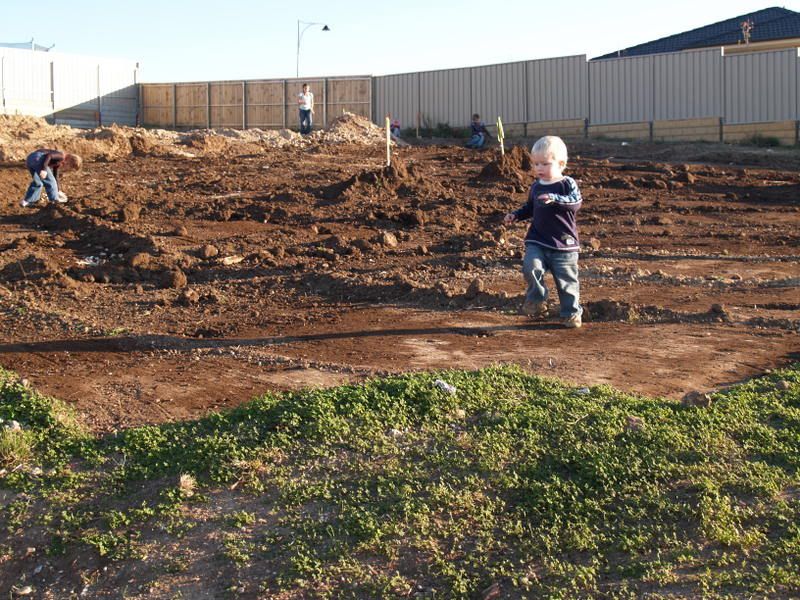 Ryan loves dirt!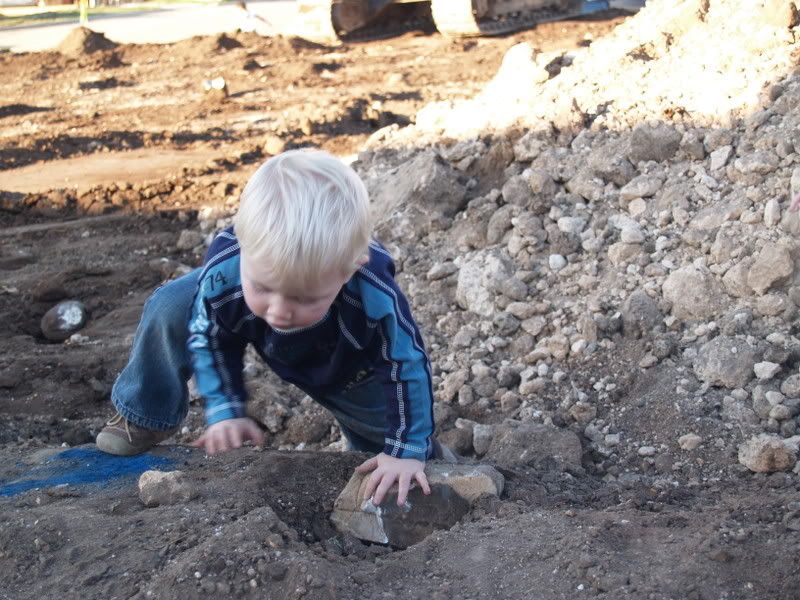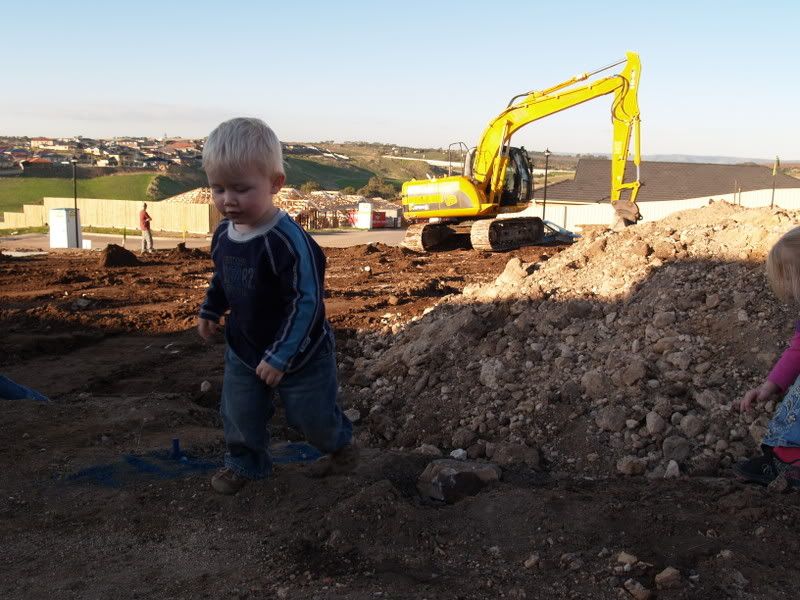 Benching is complete!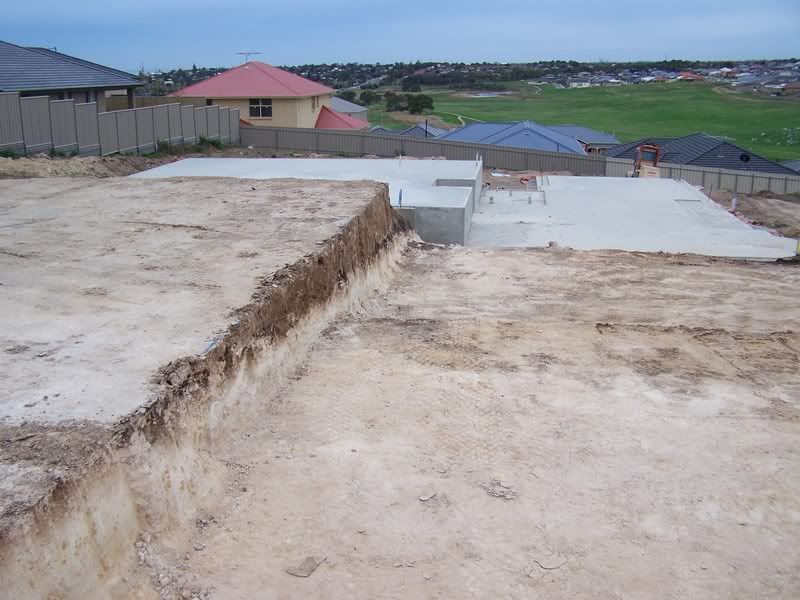 The "drop". This is the entertaining area.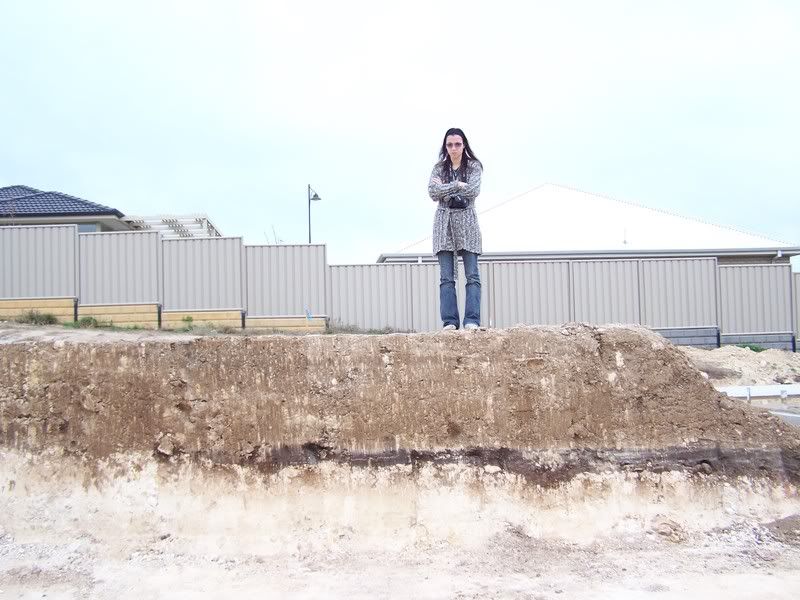 And here's the orange plastic. We were lucky enough to have a whole month at this stage due to the builder's stuff ups. Hmm. This was actually orange plastic stage take 2, as it was ripped up after they did it the first time.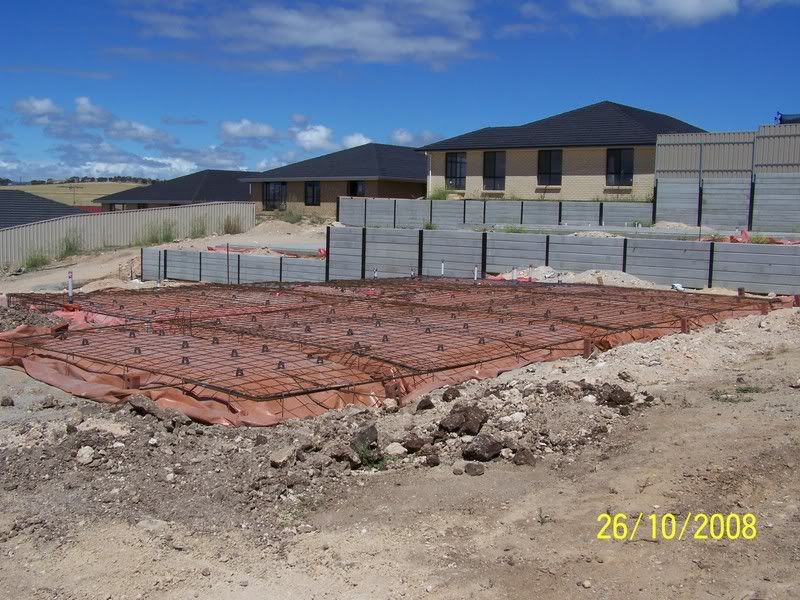 And here, we finally have it! The long awaited slab! They are doing the last stage by the time I got the camera up there for some action shots, but I am glad I got some pictures of it being poured.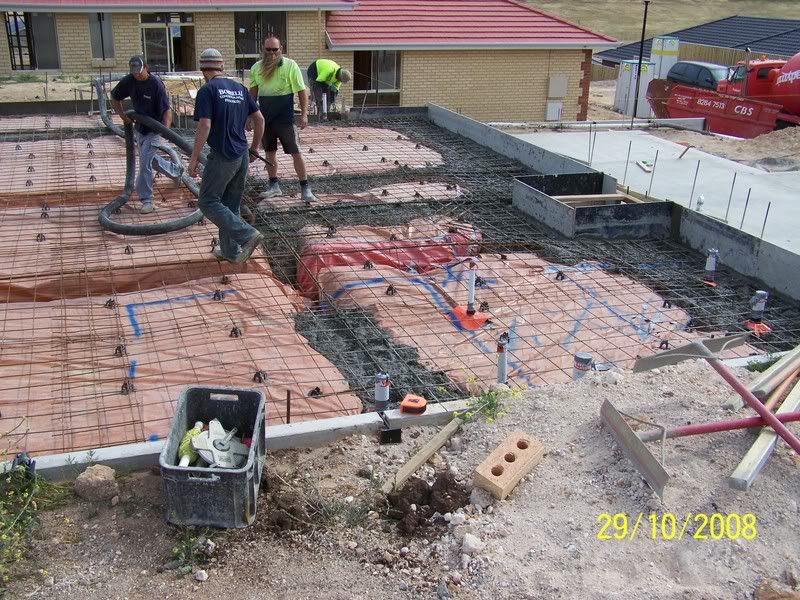 Finito!
Alicia running into our "lounge room"!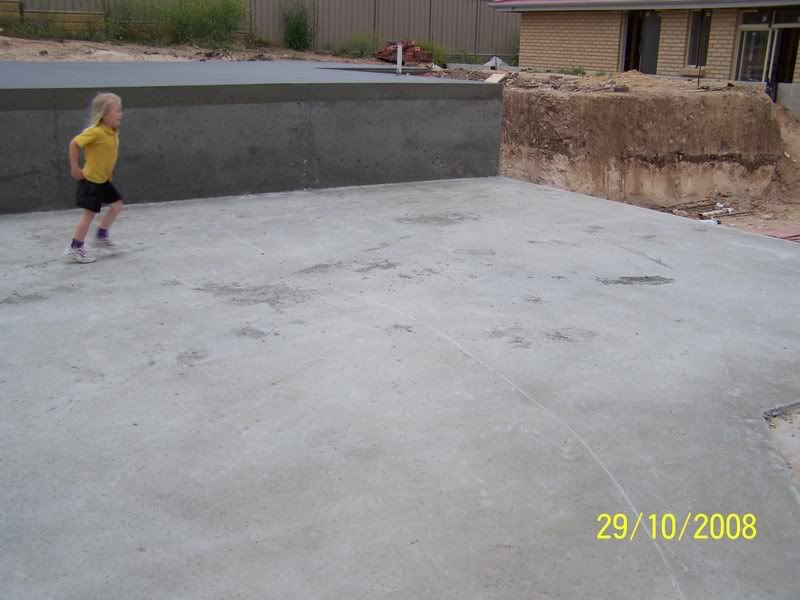 And the view from our lounge room.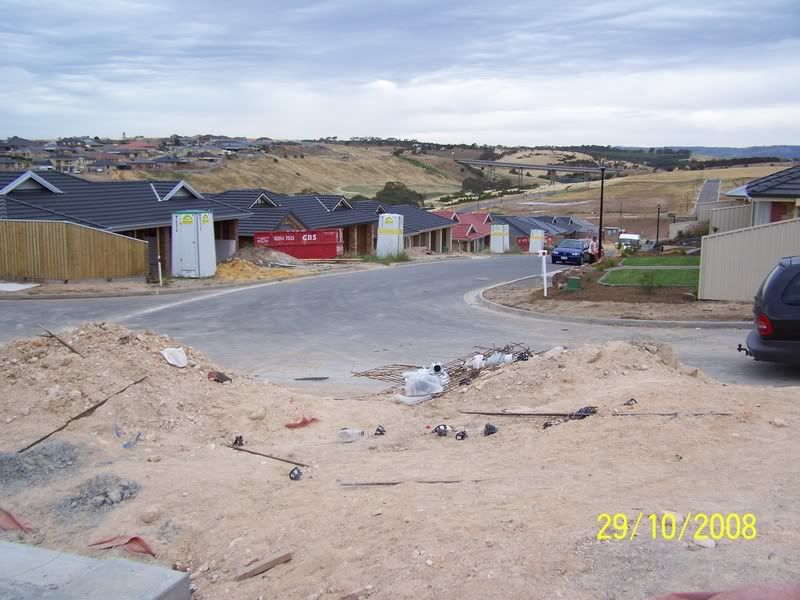 OK, so that's the story so far. I have taken some pictures of the plans and elevations which I hope to get up here very soon.
Tamsin :)